Tersus Announces End-of-Life for BX316 and BX316R Products


Tersus GNSS Inc. is announcing End-of-Life for BX316 and BX316R products in both OEM boards and enclosures.
These products will be available for order until:
July 31, 2019 (or until inventory is depleted)
Shipments may be scheduled no later than:
August 31, 2019
Tersus will continue to support and repair these products until:

February 28, 2022
Discontinued Product Suitable Replacement Product
BX316 OEM Board ➡ BX316D OEM Board
BX316 Enclosure ➡ BX316D Enclosure
BX316R OEM Board ➡ BX306 OEM Board
BX316R Enclosure ➡ BX306 Enclosure

For the official notification and a complete list of affected part numbers, please refer to
this document
.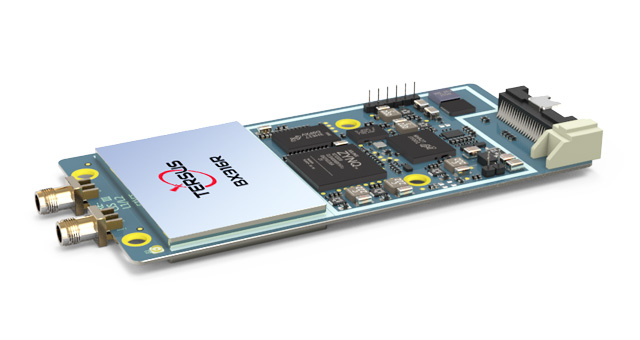 The BX316R is a GNSS Post Processing Kinematic (PPK) board for accurate positioning. In-built 4GB memory makes it convenient for users to collect data for post processing. Coupled with Tersus AX3702/AX3703 GNSS antennas, this receiver can output stable measurements even in harsh environmental conditions.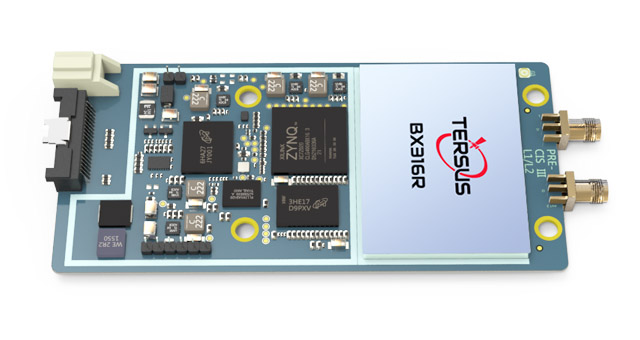 The BX316R has versatile interfaces for a number of applications, such as precision navigation, precision agriculture, surveying, and UAVs. Flexible connector makes it easy to integrate the receiver with other devices.
Features
Specifications
Documents
Videos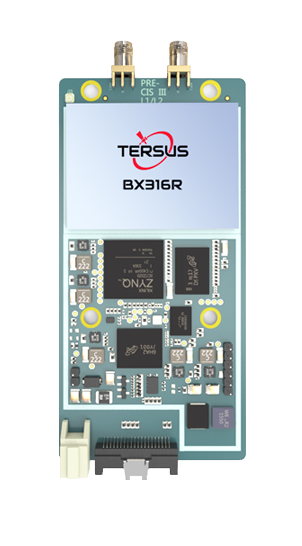 Supports measurements output
- GPS L1/L2, GLONASS L1/L2, BeiDou B1/B2 from primary antenna
- GPS L1/GLONASS L2 or GPS L1/BeiDou B2 from secondary antenna
Supports 384 channels
Supports in-built 4GB memory, which makes data collection easy
High integration System-on-a-Chip (SoC) solution
Supports PPS output and event mark input
Serial ports with LVTTL or RS232
External antenna inputs through SMA connectors
Single Antenna
GPS L1/L2
GLONASS L1/L2
BeiDou B1/B2
Dual Antenna
Primary: GPS L1/L2, GLONASS L1/L2
Secondary: GPS L1, GLONASS L2
or
Primary: GPS L1/L2, BeiDou B1/B2
Secondary: GPS L1, BeiDou B2
Single Point Positioning Accuracy (RMS)
PPK Positioning Accuracy (RMS)
Observation Accuracy (zenith direction)
&nbsp&nbsp&nbsp&nbsp&nbsp- Cold Start
<50s
&nbsp&nbsp&nbsp&nbsp&nbsp- Warm Start
<30s
Timing Accuracy (RMS)
20ns
Velocity Accuracy (RMS)
0.03m/s
Initialization (typical)
<10s
Initialization Reliability
>99.9%
Power Consumption (typical)
3.5W
Active Antenna Input Impedance
50Ω
Antenna Connector
SMA female x2
COM Baud Rate
Up to 460800bps
Operating Temperature
-40℃ ~ +85℃
Storage
In-built 4GB memory
Correction
RTCM 2.x/3.x/CMR/CMR+
Output
NMEA-0183; Tersus Binary Format
Log & Command Compatible
NovAtel Protocol
Serial Ports
LVTTL x2 or RS232 x2
USB Ports
USB 2.0 device x1
CAN Ports
LVTTL or ISO/DIS 11898 x1 *
Remarks:
* This port's function is related to firmware version.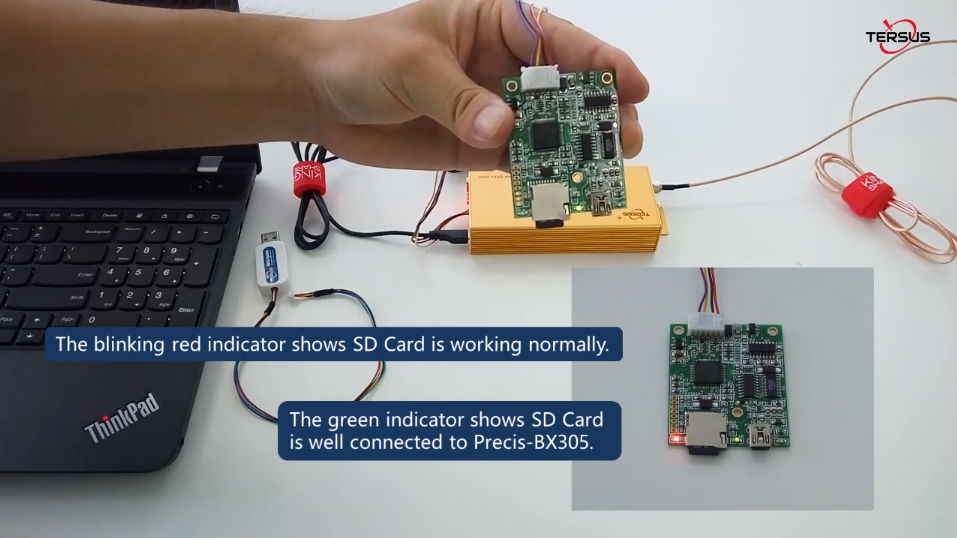 Log data with external data logger