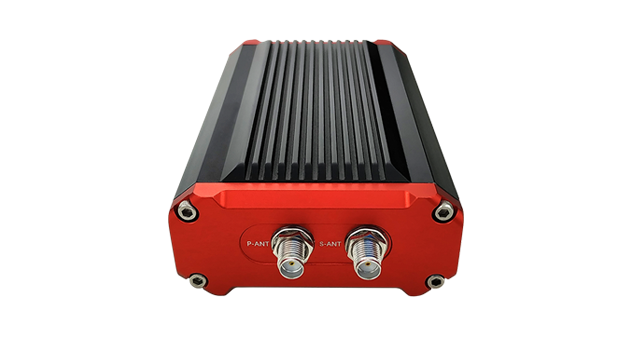 The Tersus David Plus is a dual-antenna GNSS receiver which offers centimeter-accurate positioning and heading. It is designed for intelligent transportation, construction, machine control, precision agriculture, and navigation applications.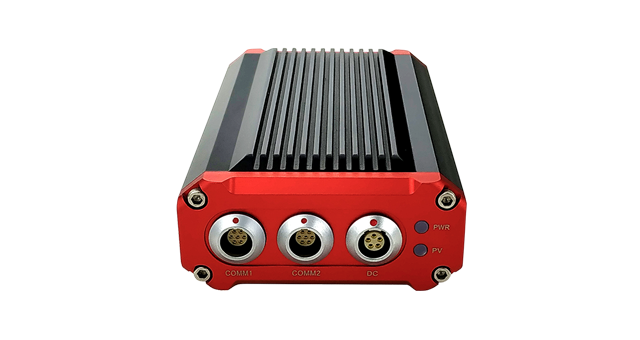 The David Plus GNSS receiver is built for outdoor environments with IP67-rated enclosure. The compact palm size makes it easy to integrate with various application systems. A 4GB in-built memory is to record data for post-processing conveniently.
Features
Specifications
Documents
Videos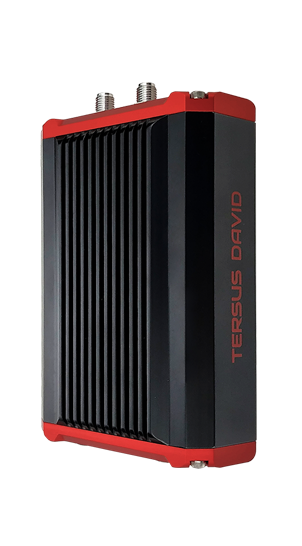 Supports measurements output – GPS L1/L2, GLONASS L1/L2, BeiDou B1/B2 from primary antenna – GPS L1/GLONASS L1 or GPS L1/BeiDou B1 from secondary antenna
Supports RTK positioning mode or RTK positioning + heading mode
Supports 384 channels
Supports RTCM2.3/3.x, CMR, CMR+ corrections
Easy to connect an external powerful radio for long range communication
RTK and Heading solution update rate up to 20Hz
Signal Tracking for Primary Antenna
GPS L1/L2, GLONASS L1/L2, BeiDou B1/B2
Signal Tracking for Secondary Antenna
GPS L1+GLONASS L1 or GPS L1+BeiDou B1
Single Point Positioning Accuracy (RMS):
Real Time Kinematic (RMS):
Post Processed Kinematic (RMS):
Static Post Processing (RMS):
Observation Accuracy (zenith direction):
– 1m Baseline (RMS)
0.15°
Time To First Fix (TTFF):
Timing Accuracy (RMS)
20ns
Velocity Accuracy (RMS)
0.03m/s
Initialization (typical)
<10s
Initialization Reliability
>99.9%
Correction
RTCM 2.x/3.x/CMR/CMR+
Max. Measurements Update Rate
20Hz
Power Consumption (at 25℃ )
5W ( 5V, David+ only)
Active Antenna Input Impedance
50Ω
Storage
In-built 4GB memory
Dimension
104x65x31mm (David+ only)
Weight
≈ 260g (David+ only)
Operating Temperature
-40℃ ~ +85℃
USB Ports
USB 2.0 device x1
CAN Ports
ISO/DIS 11898 x1*
Antenna Connector
SMA female x2
COM Baud Rate
Up to 460800bps
Data Output
NMEA-0183 and Tersus Binary format
* This port's function is related to firmware version.
2W 460MHz/30W 460MHz radio to transmit/receive RTK correctionsAX3702 GNSS Antenna / AX3703 Mini GNSS AntennaNtrip Modem TR600
Tersus NuwaMicroSurvey FieldGeniusOther Third Party Software Support NMEA-0183